20 Years of Service, 20 Years of Perfect Attendance
Public Safety Officer Michael Layne has not missed a day of work since he started in August 2000.
March 16, 2021
Many things can happen in a year to cause an employee to miss a day of work— bad weather, family emergencies, illnesses, childcare issues, commuting difficulties, and more. For Michael Layne, coming to work every day during the pandemic had nothing to do with keeping his 20-year perfect attendance streak going, and more about showing responsibility towards his role. Widely known on campus for his fashion style and musical talents, Layne started in the department in August of 2000 as a security officer at the Medical Campus first before serving at the Morningside campus where he has impressively not missed one day of work in 20 years.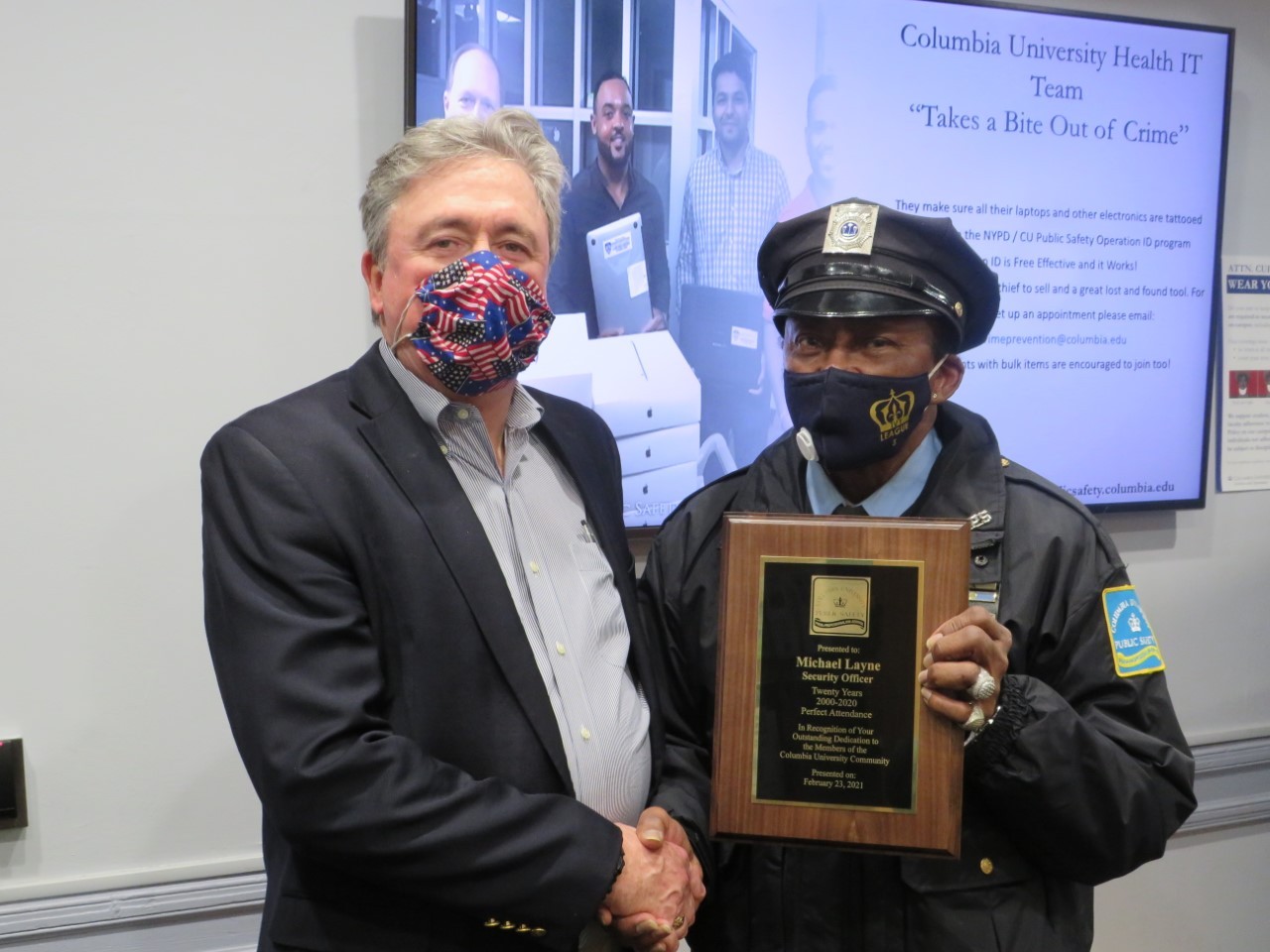 "This is more than just a job," says Layne, whose usual post is in Uris Library, monitoring the front desk, providing customer-related services to visitors. Due to the pandemic and the reduction in campus density, Layne is now mostly responsible for doing patrols of the dormitories and campus, conducting routine inspections, and observing and reporting any suspicious behavior, hazardous weather conditions, or unauthorized intruders. For him, understanding the responsibility of your role and how it affects the lives of others is the most important aspect of being part of the Public Safety team and what has motivated him to come to work every day. "Keeping people safe is what I will look back on and remember as my duty in life."  Motivated by the students he has interacted with and learned from, Layne's self-discipline towards his job is something he says comes from knowing others depend on him, especially the students he's been able to create relationships with and share his love of music with. 

"Officer Layne's incredible and impeccable attendance record is testimony to his unwavering commitment to the Columbia community," says James McShane, Vice President of Public Safety. "He's done an extraordinary job of keeping students safe while being a friendly face and a positive resource to them all. We are all very proud of him!"   
A music enthusiast originally from Panama, Layne lived in Mexico where he was a part of a vocal group. After moving to New York, Layne worked as an Offset Printing Operator for The United States Navigation Company and Price Waterhouse Cooper. With the creation of new technological advances such as the Xerox machine, Layne had to explore new roles as the opportunities for printing services became scarce. Through his role as a security officer for Burns International Security Services and Summit Security Services, he learned about an opening for a security officer within the Columbia Department of Public Safety, a role he says has allowed him to expand and grow his knowledge in great ways and a role he doesn't take lightly.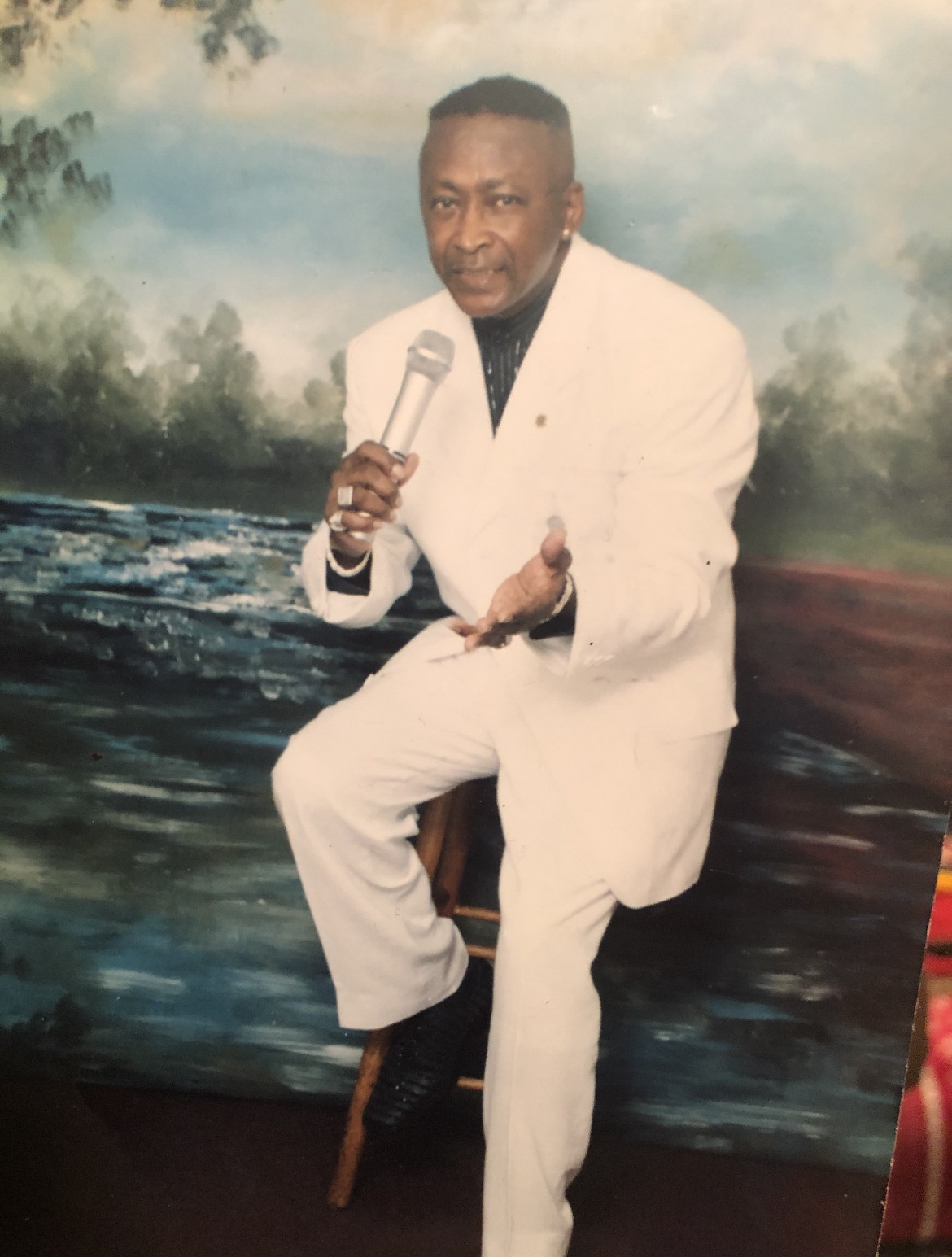 A lover of knowledge, Layne never enjoyed being in a classroom, although he highly admires the Columbia students he's met during late-night study sessions at Uris for their commitment to their studies and is grateful for how they have expanded his knowledge more than a classroom ever did. Maintaining a safe and secure environment in which students can live and study every day is his top priority "because they deserve a place where they can safely learn". The students are his inspiration and the reason he looks forward to one day finishing the degree in Bilingual Education and a minor in Music that he started at Hunter College. But for the most part, what he's looking forward to the most is the day when he can safely interact with students (especially the soon-to-be graduates that he's known since they were freshman), and perform his songs for them like he used to do pre-pandemic, some of which are published on his Soundcloud page, a page Columbia students helped him set up.