Comprehensive training is central to our mission where the safety of all is balanced with the rights of the individual. We take pride in the diversity of our staff and our progressive and comprehensive training so that all members of this Department provide fair, equitable and professional services to every member of our community.
Training Topics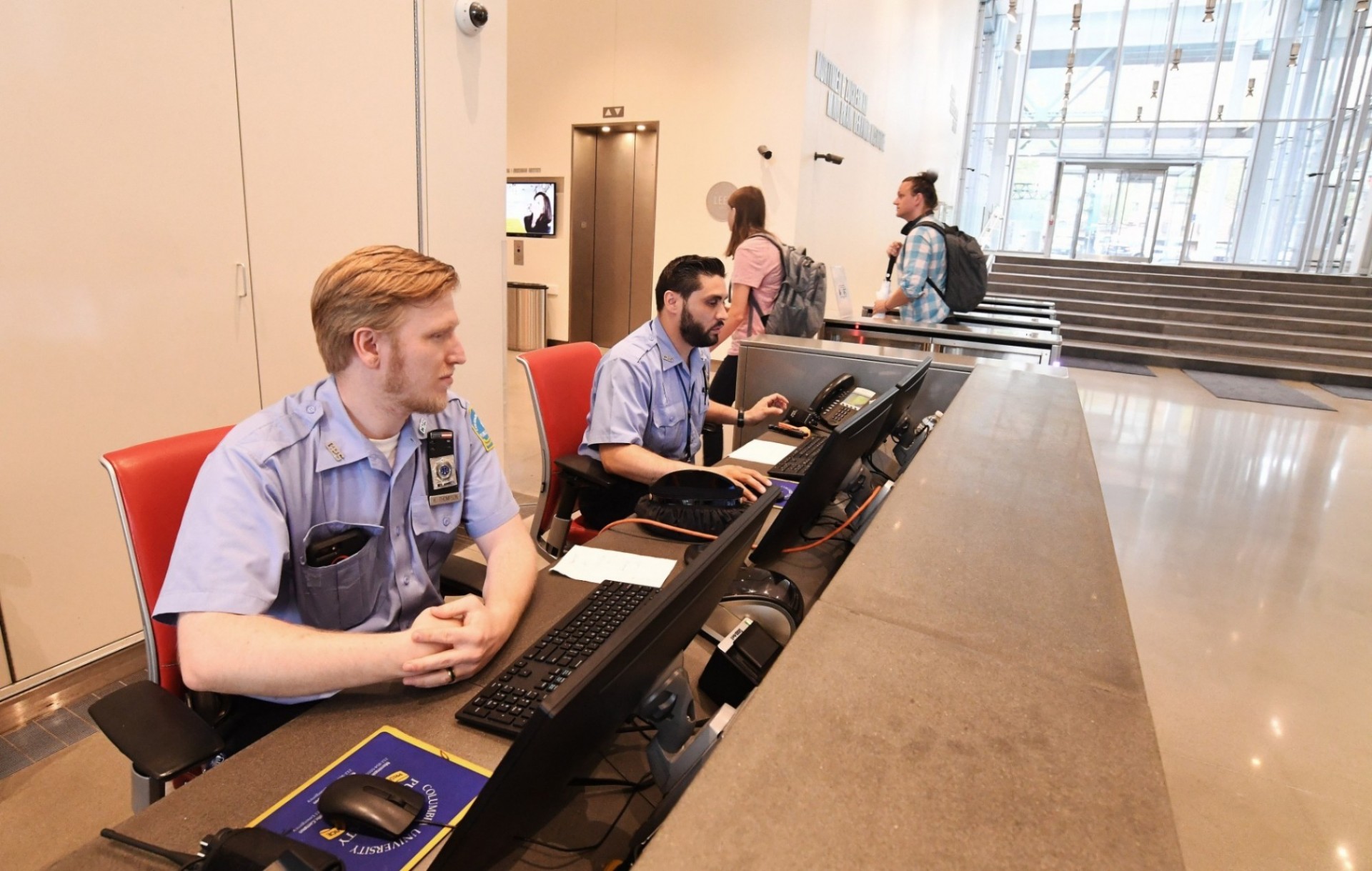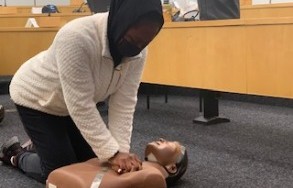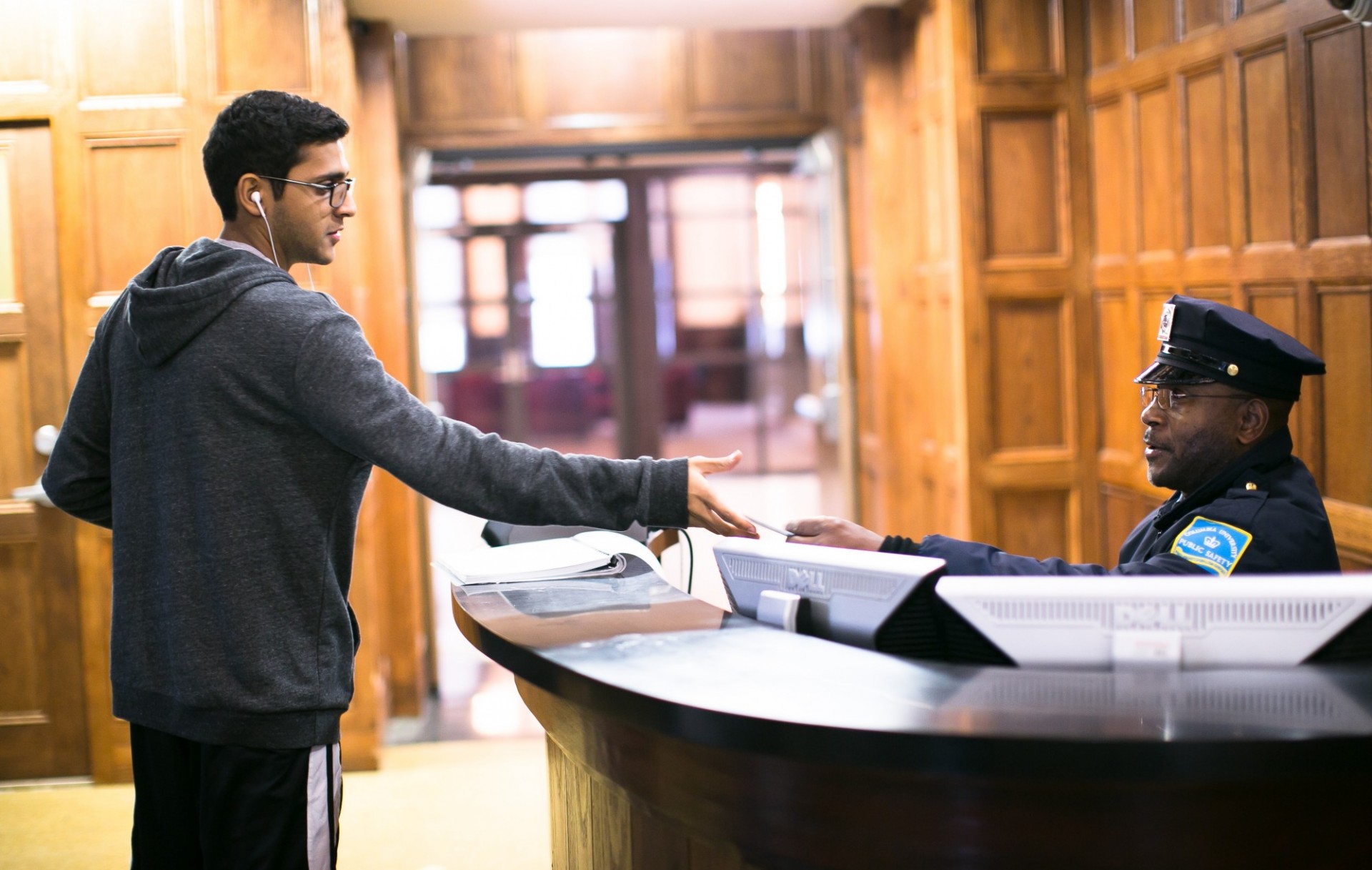 List of All Training Topics
Access control  
Call taking/call dispatch 
Customer service and professionalism 
Diversity 
Emergency response  
Empathetic listening 
Implicit bias 
Interpersonal communication  
Microaggressions 
Multicultural affairs, gender identity, and sensitivity  
Patrol techniques 
Racial profiling prohibition 
Report writing
Active shooter/situational awareness  
Arrest and NY Penal Law/use of force policy  
Bias motivated incidents  
CPR/AED and Stop the Bleed  
Crime prevention  
Environmental Health & Safety
Fire Safety 
MRI Lab Safety 
Narcan opiate overdose response for supervisors  
Non-Violent Crisis Intervention and De-Escalation 
Responding to Critical/Criminal Incidents 
Clery Act
Sexual violence response
Equal Opportunity and Affirmative Action;
Ethics
Gender based misconduct/Title IX
HIPPA and FERPA
Protection of Minors
Sexual violence response
University and public safety policies and procedures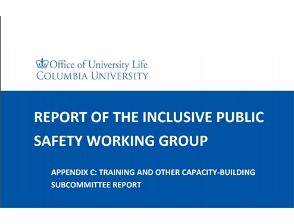 The first report of the Inclusive Public Safety Working Group's Training and Other Capacity-Building Subcommittee acknowledged the tremendous amount of training and support Public Safety offers to its members. The recommendations in the report recognize the existing efforts of Public Safety's Training and Development team and seek to build upon their work by recommending enhancements.

Training Certifications and Accreditations
The Department of Public Safety Training and Development is an accredited New York State Division of Criminal Justice Services (NYS DCJS) Instructor Development Course Training School and NYS DCJS Security Officer Training School
Additional Certifications:
New York State Department of Criminal Justice Services Master & General Topic Instructors (NYS DCJS)
American Heart Association Certified CPR/AED Instructors
New York City Department of Health Naloxone Instructors
Instructor Certifications from the Federal Emergency Management Agency
Instructor Certifications from the Department of Homeland Security – Risk Assessment for Critical Infrastructure