Officer and Supervisor of the Month: September 2020
We celebrate our Public Safety Officers for their outstanding support and service 24/7/365.
October 01, 2020
Congratulations to the following Public Safety Officers of the Month:
Timothy Jaime and Ivan Bowen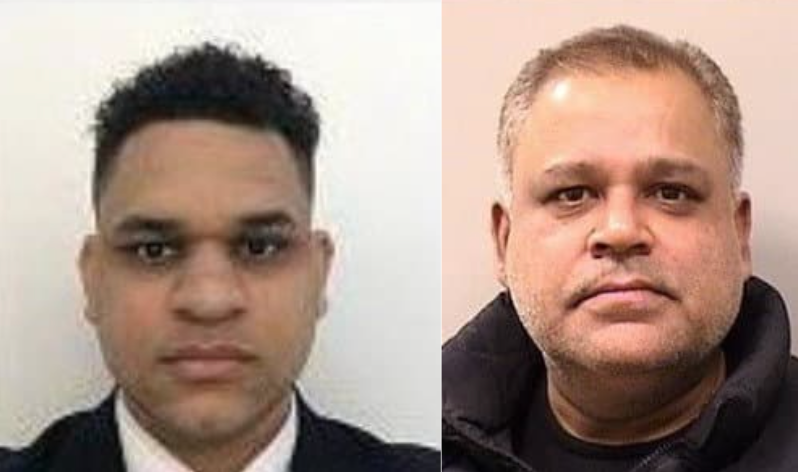 Thank you, Officer Timothy Jaime!
On Saturday August 29, 2020 at 0040 hours, PSO Jaime while posted in the Lenfest School of arts Building lobby, observed a suspicious male individual via CCTV causing damage to a camera in the Lenfest Arts-Small Square. PSO Jaime immediately notified the Operation's desk. Multiple CUPS units responded to the location. His quick actions deterred the suspect from causing further damage to Columbia owned property, the individual was arrested and issued a PNG.
-  Recommended by Sgt. Noel Pichardo, Morningside Campus
Thank you, Officer Ivan Bowen!
On Tuesday, September 15, 2020, at 0030 Hours, PSO Ivan Bowen, Mobile Post 22, was dispatched to several jobs in regard to a subject who gained entry into several Columbia-owned buildings removing property. PSO Bowen responded, kept the subject under observation, updated the direction of flight to Operations, who relayed the information to responding NYPD officers. The subject attempted to elude capture and boarded an MTA bus at W 116 St and Broadway. PSO Bowen's tactical pursuit, clear and concise transmissions was instrumental to the subject's apprehension by the NYPD, as he alighted from the bus at W 126 St and Amsterdam Ave.
- Recommended by Lt. Bobby Lau
Congratulations to the following Public Safety Supervisor of the Month:
Edgars Trapss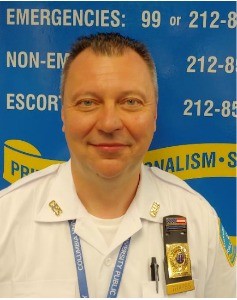 Thank you, Sergeant Edgars Trapss! 
On 09/24/2020, Sgt. Trapss responded to a call from a caller that an unknown male was exposing himself on 113th Street / Broadway. Sgt. Trapss assessed the situation and determined the individual had a torn hospital jumpsuit and was not intentionally exposing himself. Sgt. Trapss decided that the best immediate solution for the individual was to purchase a garment for the individual, so he could cover himself. Sgt. Trapss went to the Hardware store between 113th & 114TH Street / Broadway and purchased a pair of Champion shorts for the individual. The individual immediately put the shorts on and was thankful for Sgt. Trapss' generosity and kindness. Sgt. Trapss' actions exemplified the Public Safety motto of, "Pride, Professionalism & Service."
- Recommended by Interim Director Patrick Oakley