Officer and Supervisor of the Month: October 2020
We celebrate our Public Safety Officers for their outstanding support and service 24/7/365.
November 01, 2020
Congratulations to the following Public Safety Officers of the Month:
Julian W. Wilkinson, Gary Coley, and Nairoby Pena

Thank you, Officer Julian Wilkinson!
On Saturday October 31, 2020 while on routine patrol, PSO Wilkinson observed a trash can ablaze on the northwest corner of 110th street and Broadway. Officer Wilkinson immediately reported the condition to the Base and proceeded to extinguish the fire using a department-provided fire extinguisher. Members of the New York City Fire Department arrived shortly thereafter and commended PSO Wilkinson for acting quickly. Another example of a member of the Department's commitment to providing Service to the community and helping ensure everyone's safety.
- Recommended by Lt. Andy Sanchez-Sarit, Morningside Campus
Thank you, Officers Gerald Coley and Nairoby Pena!
On October 24, 2020 at approximately 2108 hours, Public Safety Officer Gerald Coley assigned to post 512 and Public Safety Officer Nairoby Pena assigned to post 511 were viewing the CCTV cameras for the JLG bike rack. While viewing they noticed a male going back and forth scoping the bikes. When the male physically touched a bike to remove it, PSO Coley responded to the location and prevented the male from removing any property. The male suspect in question fled westbound towards 126th street. Their quick actions and dedication prevented an affiliate's property from being stolen. 
- Recommended by Sergeant Jason Laufer, Manhattanville Campus
Congratulations to the following Public Safety Supervisor of the Month:
Joseph Braccia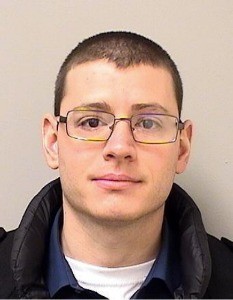 Thank you, Sergeant Joseph Braccia! 
On October 1, 2020, Sgt. Braccia responded to a report of a male acting erratic in front of Lerner Hall. The male appeared to be intoxicated and was not complying with requests to remain calm and leave the area. Upon his arrival, Sgt. Braccia gained control of the scene and engaged with the male in conversation. Sgt. Braccia was able to connect with the male, which encouraged him to open up about personal circumstances that led him to a path of substance abuse and suicidal ideations. Sgt. Braccia exhibited compassion and understanding towards the male's situation. This was crucial in ensuring the male remained calm and agreed to seek help. EMS responded and the male was transported without incident to the ER for evaluation. Sgt. Braccia's display of compassion and willingness to relate to others beyond the scope his duties exemplifies Pride, Professionalism and Service!

- Recommended by Lt. Andy SanchezSarit